Crafters ~ Have Your Say...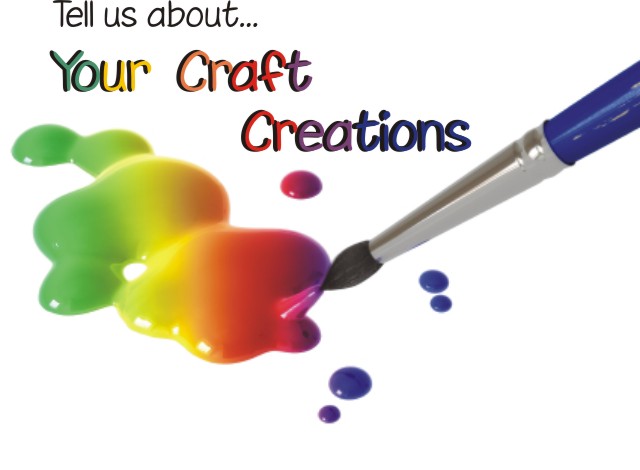 Crafters love to share. That's why I am building this site, to share my love of the crafts I am involved with.
But I haven't tried every type of craft out there. Some I know little or nothing about. Here is where you come in! Is your craft missing from this site? Want to tell everyone about it and show us a photo of something you have made? You are in the right place!
Maybe you have a great tip or money saving idea that you would like to pass on that may help others? Great!
What is the favorite handmade craft project that you have completed? Who did you make it for? Did they like it?
To share your arts and crafts ideas and create your own page all you need to do is fill in the form below. Before you know it your page will be online for others to view and comment on.
Share Your Arts and Crafts Ideas
There are times when we create something so beautiful that it's just a shame that the whole world can't enjoy it... or times when we discover a fun and addictive new crafting idea or technique that just has to be shared. Well... here's your place to do just that...

Share... brag... teach... enlighten...

Tell us about your favorite crafts... show us your best works of art... share tips and techniques... We want to hear from YOU! We want to see what YOU have made!
What Others Have Shared...
Click below to see contributions from other visitors to this page...