How to Decorate a Gym Bag
Recycle a Thrift Store Find Into a Cute Travel Carry On
Today, I decided to decorate a gym bag. Why you ask? Well, you see, it's Friday afternoon, and ...um ...tomorrow I'm leaving on a cruise vacation.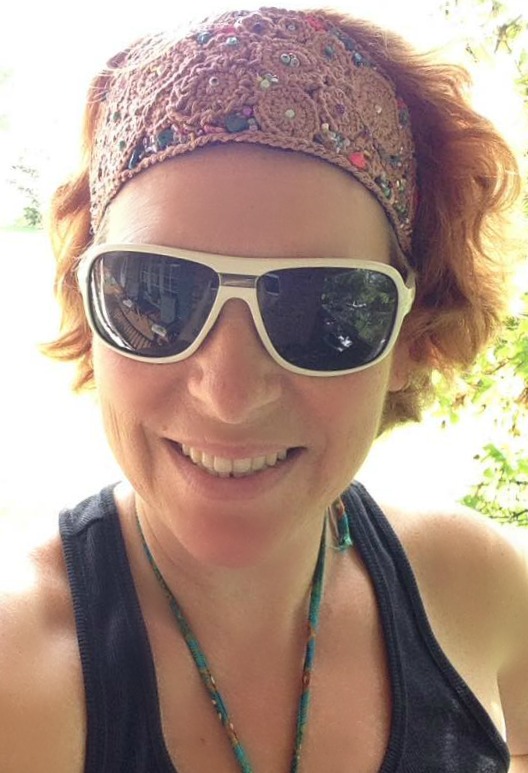 Ready to Set Sail
I'm sure you would agree that such an event requires a cute travel carry on bag. Unfortunately, while beginning the process of packing this morning, I discovered I didn't have one.
What's a crafty girl to do? Run to the Thrift Store and find a gym bag to recycle, of course. I'm sure you would have done the same thing. Right?
Anyway, due to my time constraints, I didn't photograph the steps I took to beautify my bag, but I did take pictures of the final result.  I just had to show it to you before I leave. I'll let you imagine what the before version looked like. After all, you're creative!
My Cute One of a Kind Travel Bag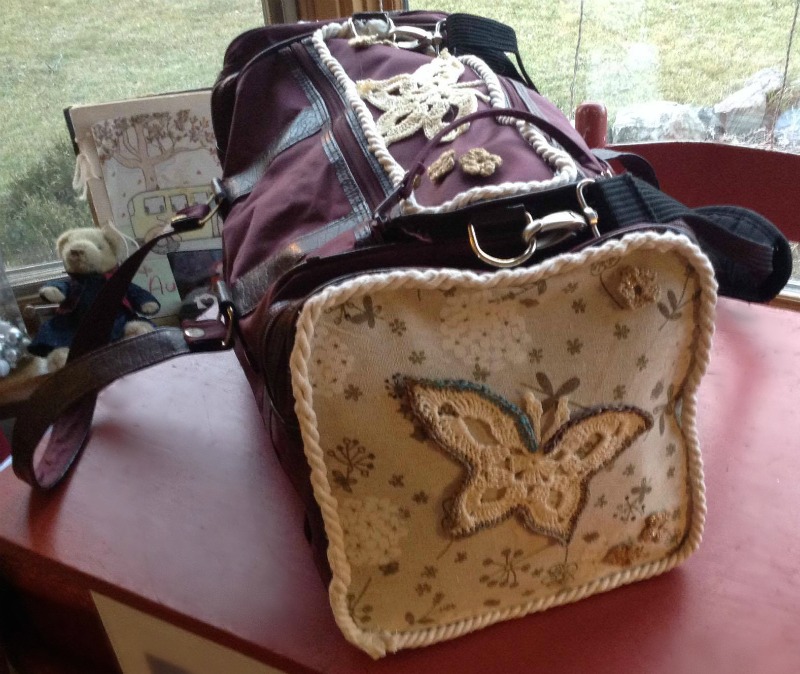 Turn a Gym Bag Into a Cute Travel Bag with a Few Embellishments
Simple Instructions to Decorate a Gym Bag
1. Find a decent quality new or used gym bag (I like the price of used). You want to be sure the bag lasts a reasonable amount of time if you pour your creativity into it. If you plan to use the bag as a travel carry on, be sure it has lots of room to fit what you need to bring on vacay.
2. Gather complementary fabric and embellishments. I bought the rope and the fabric I used for mine at the Dollar Store.  You may have some in your craft room already. I crocheted the butterflies I used on my bag a while back. They were perfect for this project. There are tons of YouTube videos that demonstrate how to crochet butterflies if you'd like to make your own.  Here's one to get you started.
3. Select areas on the bag to add fabric to. Measure the area and cut fabric to fit.  If you're fussy you may want to cut the fabric slightly wider and iron a small edge around the piece to avoid any fraying from use.  You'll be gluing it down and covering the edges with rope, so either way works.
4. Place and glue down your fabric pieces. Since time was short, I glued everything with a hot glue gun. You may want to glue your fabric pieces down with fabric glue. It will take longer to dry, but you'll get a better, smoother adherence to the gym bag.
5. Next, glue whatever rope or cord you chose around the outside of the fabric to tidy up the edges. You could even glue on beads or sequins. The sky's the limit. Use your imagination.
6. Finally, place and glue on your embellishments.  Don't have any? Find some pretty options here.
Here's a few more views of my bag to give you inspiration:
Now you're ready to take your own vacation. Before you leave though, be sure to show off your bag(s) here!
As for me, I've got to go. Don't want to miss the boat (pun intended).

Bon Voyage till next week!